Just next to the Barns we have a fully equipped production kitchen for preparing meals for up to 200 people. We are very happy to recommend caterers that have worked successfully with us at previous events but you are welcome to bring your own caterer (which will incur a small surcharge). We do not charge corkage and have fridges specifically to chill down wines for your event. If you would like to have a pay bar for all or part of your day we can recommend some companies who will organise the license as well as supplying a fully stocked bar and staff. Should you prefer trestle tables to round tables we have plenty along with the chairs to accommodate 150 people. There is no extra charge for this.
Our preferred catering suppliers are: www.thelittlekitchencompany.com, www.nyama-catering.co.uk, www.vaughanskitchen.co.uk , www.total-hospitality.co.uk and The Merry Kitchen @merrykitchenjo
As with caterers, you may choose your own floral designers and photographers. Otherwise we can supply you with suggestions for florists who have done effective arrangements in the barns and show you photographs of their work.
Photography
Photography may take place in the gardens around the Manor, and the formal Drawing Room in the Manor house may also be used for small groups if the weather or time of year makes this an easier option.
Music
Many weddings include music and dancing. All this can be accommodated, and there is a separate entrance at the back of the barn to allow bands or discos access to the stage without disturbing the guests. The wooden floor in the reception barn makes an excellent surface for dancing, and this barn makes a charming setting for this part of the evening.
We do, however, have to concern ourselves about the noise levels and for this reason , we have to ask that amplified music finishes by about 11.15pm. This has not presented problems at past weddings and we only make this stipulation because the Council has advised us to do so in our neighbours' interests.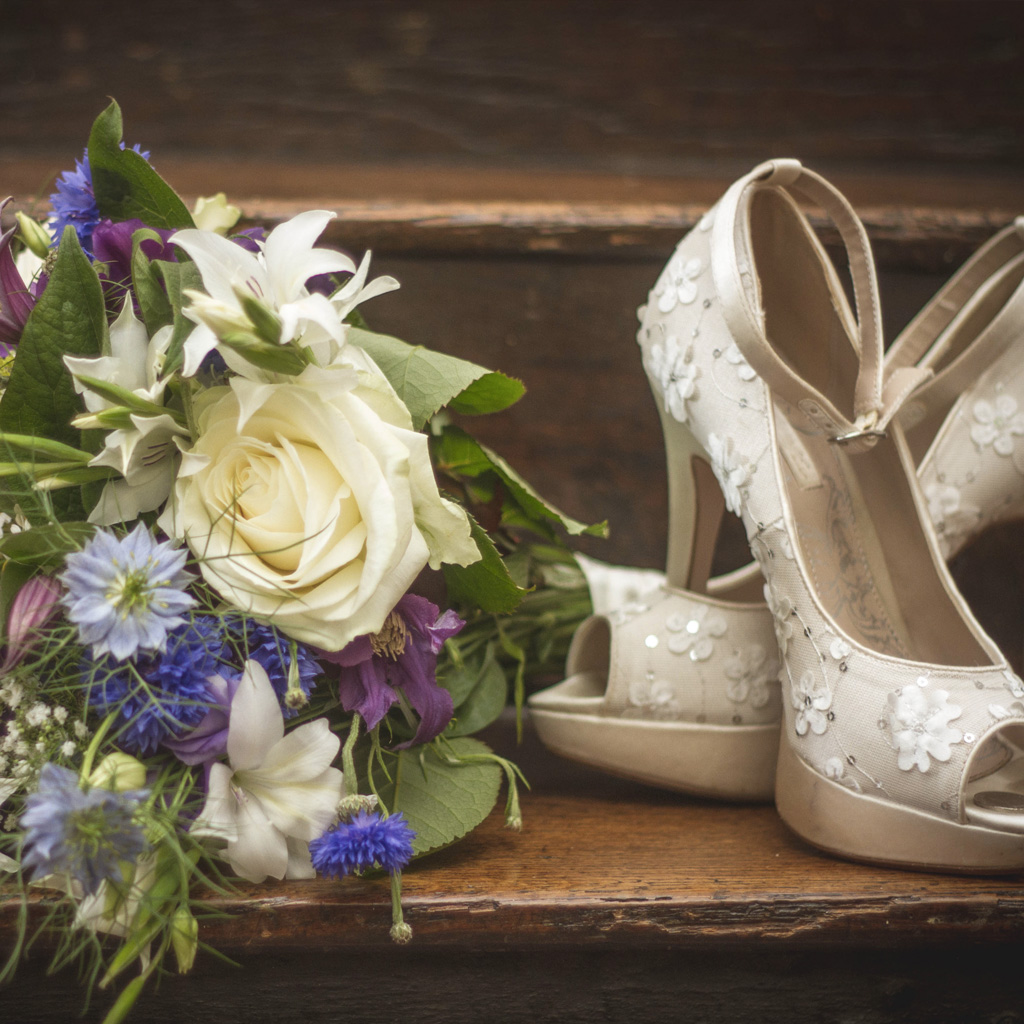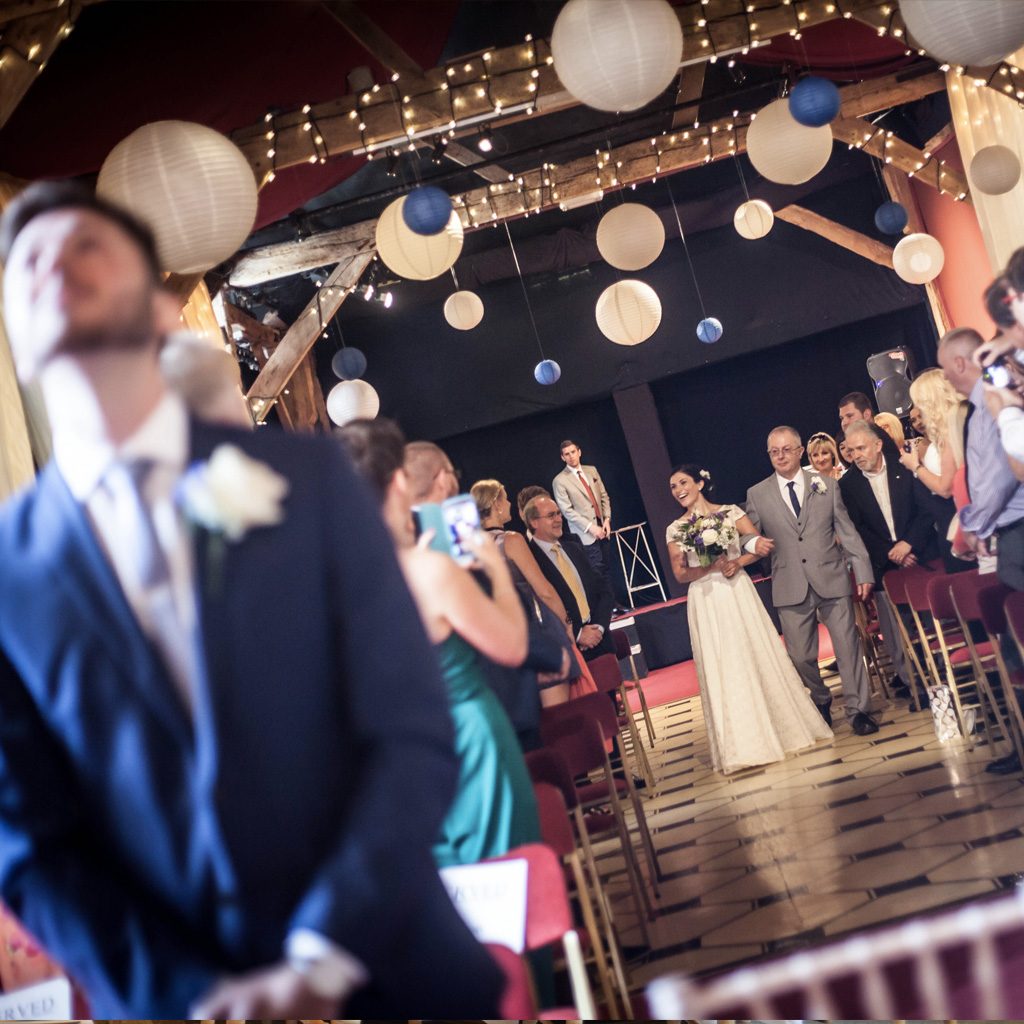 Combe Manor Barns are located at the edge of the tiny village of Combe in West Berkshire. The valley lies in completely unspoilt countryside and there is nothing but rolling hills and beautiful, mature trees around us with no road noise to disturb the charming, rural tranquillity. We are 15 mins from Hungerford and 25 mins from Andover and 1 hour 30 mins from London. Local taxis or coaches can be pre-arranged for collection at the end of the evening and we can provide a list of local accommodation for your guests.
We are licensed to hold Civil ceremonies in the Barns for up to 200 guests. We do not charge extra for this.
If you would prefer a church wedding, just 50 yards from the Manor is the beautiful 12th Century church of St Swithun's, which can seat a congregation of up to 120, subject to the approval of the parish council. We can assist you with this.
It was such a magical day and it was the perfect church for us to get married in… the venue was magnificent. When you have everyone inside and sitting down it is quite literally like being in a banquet hall.
Madeleine and Peter